Leo Messi returns to training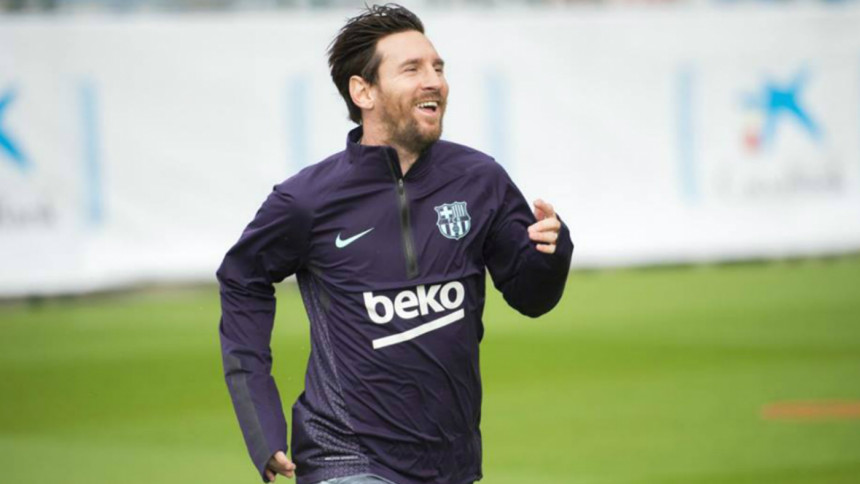 Lionel Messi is now back in training with the first-team, though he still has some mobility issues, and is thus unlikely to feature in the Copa del Rey clash against Cultural Leonesa.
The Argentine suffered a fracture on his right arm during Barcelona's 4-2 victory over Sevilla in La Liga and was subsequently ruled out of El Clasico clash against Real Madrid which Barca then won 5-1. Messi seemed super glad to be back in training as can be seen from the photo that FC Barcelona shared on their official Facebook page.
While Barcelona still played at an impressive level without their chief playmaker, coach Ernesto Valverde wanted Messi back as soon as possible.
"For us, since last week when he got injured, we were probably thinking how we would respond on the pitch," he told a news conference.
"There's only one answer, you have to respond as a team and that's what we've done. The result could've been different but that's the only answer we can give you.
"We're delighted for the team but obviously the sooner he's back the better for us because we miss him. We want him back tomorrow," the coach said after the 5-1 hammering of Real Madrid.
Messi reportedly only underwent light training today and Barcelona will be hoping that the Argentine is available for the match against Atletico Madrid on November 25. Messi is still unlikely to feature against Inter Milan in the Champions League and also any La Liga matches prior to the Atletico match.