Quader seeks meritorious persons in politics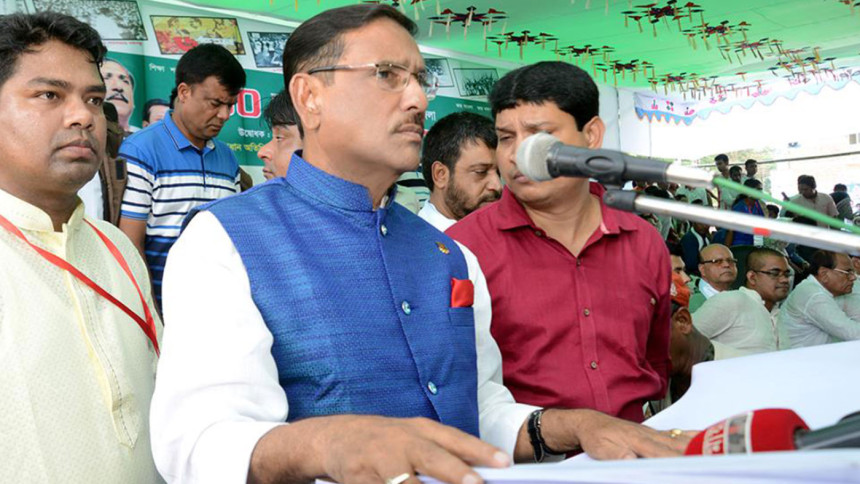 Awami League General Secretary Obaidul Quader today said that an intellectual vacuum will be created in the country's political arena if meritorious people do not come to politics.
"Unqualified and characterless people will be lawmaker. Eventually, they will also be minister. And then, the political ground will be controlled by them if the capable and honest people do not come to politics," Quader said while addressing a function at the Noakhali Science and Technology University marking its 16th founding anniversary.
Quader, also road transport and bridges minister, criticised the organiser for turning the anniversary programme into a political event and said Awami League will not remain in power forever.
Quader also expressed his disappointment over the present standard and quality of education and underscored the need for increasing quality of education.
Now students stare at the question paper leakage and a group of dishonest teachers are involved with the scam, he said.
He also said students will be deprived of their due learning from these teachers.